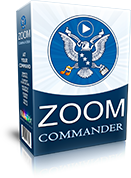 Version 2.0.1
MD5: DA162618D6B89AAB6F79C62436F402AD
There is no beta version at this time.
What's new in version 2.0.1

  * The remote file browser can now add HTML (.htm/.html/.shtml) files
    for playback.

  * The screen edit dialog now notifies you that 'An initial connection
    to the screen is required to display the layout preview'.

  - Displaying HTML/Website content with a slideshow value of "0"
    to disable the slideshow, would instead apply a 5 second slideshow.

What's new in version 2.0.0

  * The screen editing dialog has been redesigned and now includes an
    intuitive screen layout preview, displaying the remote PC's monitor
    layout and color-coded screen positions for all screen entries
    residing on the same PC.

  * The screen editing dialog's 'Screen Layout' selection includes a new
    Video Wall layout option.

  * New right-click menu on the 'Screen Layout' pane in the screen editing
    dialog that is used to configure the motion ratio when dragging the
    active screen zone using the mouse cursor.

  * Invisible screen zone option, useful for background audio playback.

  * New 'Hide screen at end of scheduled playback' screen setting.
    When enabled, Zoom Presenter's playback window is automatically
    hidden when no scheduled content is playing.
    
    This feature is very useful when there is a need to quickly pop
    a screen into view, display content within the screen for a specified
    time period and then automatically hide the screen.

  * New 'Hide mouse cursor' screen setting.
    Disable only when presenting interactive content (web pages, flash).

  * Selectable video rendering technologies that take advantage of
    high-end display adapter hardware or introduce backward compatibility
    with lower-end or older display adapter hardware.
    
  * Selectable audio device, each screen zone can output audio to a
    separate audio device on the remote PC.

  + Certain features now trigger a warning message to clarify when
    certain settings are applied.

  + Screens can now be edited even when connected.

  + More warning messages to clarify usage scenarios with an option to
    dismiss the messages so they never show again.

  + Multiple license keys can be applied to increase the number of
    PCs controllable through Zoom Commander.

  - The mouse cursor is no longer visible 
    
  - The 'Pause at end of scheduled playback' setting did not save if
    Zoom Presenter was restarted without Zoom Commander reconnecting.

  - Opening a web page would not cover the entire screen area. 
    
  - The current playlist did not display web link URLs properly.

What's new in version 1.1.0

  * Communication between Zoom Commander and Zoom Presenter can now be
    password encrypted, preventing unauthorized access to Zoom Presenter.

  * Password encrypted screens are now highlighted with a little "lock" icon
    next to the screen's icon.

  * It is now possible to apply a new activation key to an activated
    copy of Zoom Commander.

  * The scheduler enabled/disabled states are now recalled even
    for disconnected screens after a Zoom Commander restart.

  - Functions assigned to previous scehduler entries would get assigned
    to newly added or edited scheduler entries under some conditions.

Representing a News Site, Blog or Magazine? If you are interested in receiving updates when new versions are released, please
contact us
with the relevant name and contact information.
Working for a Software Download web site?
Keep updated by tracking
Zoom Commander
's PAD file.